What is CCC?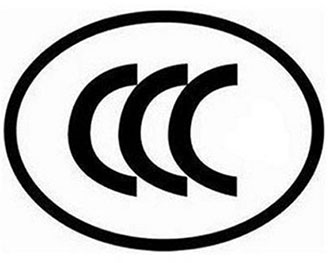 The full name of 3C certification is "China Compulsory Product Certification". It is a product conformity assessment system implemented by the Chinese government to protect consumers' personal safety and national security, strengthen product quality management, and implement in accordance with laws and regulations. The so-called 3C certification is China's compulsory product certification system, the English name is China Compulsory Certification, and the English abbreviation is CCC.
In December 2001, the General Administration of Quality Supervision, Inspection and Quarantine issued the "Management Regulations on Compulsory Product Certification", which replaced the original imported product safety and quality licensing system and electrical product safety certification system with a compulsory product certification system. China Compulsory Product Certification is referred to as CCC certification or 3C certification. It is a statutory compulsory safety certification system, and it is also a basic practice widely adopted internationally to protect consumers' rights and interests and safeguard consumers' personal and property safety.
 The products listed in the "Product Catalog for Compulsory Product Certification", including household appliances, automobiles, safety glass, wires and cables, toys and other products, require CCC compulsory certification. The products in the catalog are subject to changes at any time due to policies. For details, please consult David Zeng info@emc.wiki or 1513888718@qq.com .
CCC Certification Process
Provide information, online application, certification application and acceptance
Send sample test, issue type test report, product type test
Factory inspection, and then issue CCC certificate (there is still a certificate that can be issued first, av it (a cqc certification), you can issue the certificate first, and then audit the factory, the certificate must be completed within 3 months)
Evaluation and approval of certification results
Supervision after certification
CCC regular confirmation inspection
Safety regulations once a year, electromagnetic compatibility, once every 2 years
CCC certificate validity period
Valid for 5 years, can be renewed, each certificate must be reviewed annually
CCC annual review notes
More than 3,000 annual audits, a certificate
Hospitality expenses for meals, plus red envelopes, estimated to be 6000 yuan
For example, Guangzhou changed to Foshan, the applicant and the manufacturer wrote Panyu, and the factory wrote Foshan, and issued a new certificate. Where is the factory written on the certificate, it will be audited
If the factory crosses the city, the certificate number must be changed. If the factory is moved in the city, there is no need to change the certificate information. The certificate is valid for 5 years, renewal is very cheap.
Generally at least 30 units are audited, and at least 5 units can be certified samples.
Pure assembly, no environmental assessment is required.
Withstand voltage, grounding test equipment, multimeter, caliper, micrometer.
Withstand voltage: the first type of product national standard 1500v 60 seconds, the second type of 3500v 60 seconds
Work instructions are made for each station, and if assembled, a supply contract is provided.
CCC certificate query
http://cx.cnca.cn/CertECloud/index/index/page
You are welcome to consult us, please contact David Zeng info@emc.wiki or 1513888718@qq.com , We can provide one-stop testing, EMI debug and certification services.