The Chinese national standard GB/T 17743-2021 was released and officially implemented in July 2022
On December 31, 2021, the National Standards Administration of the State Administration for Market Regulation issued the 2021 China National Standards Announcement No. 17. This announcement contains the recommended national standard GB/T 17743-2021 "Limits and Measurement Methods of Radio Disturbance Characteristics of Electrical Lighting and Similar Equipment", which will be formally implemented on July 1, 2022.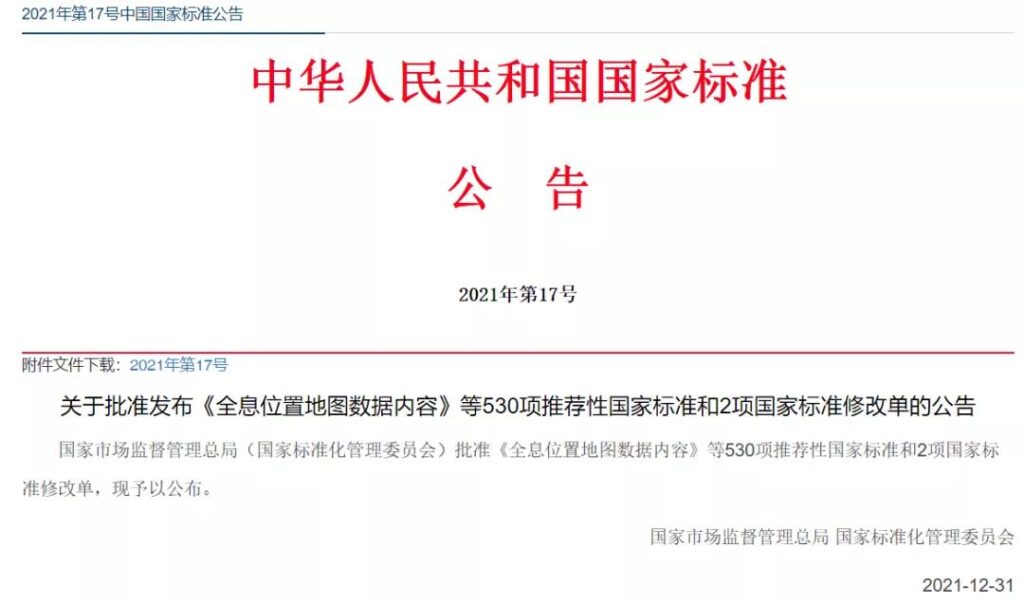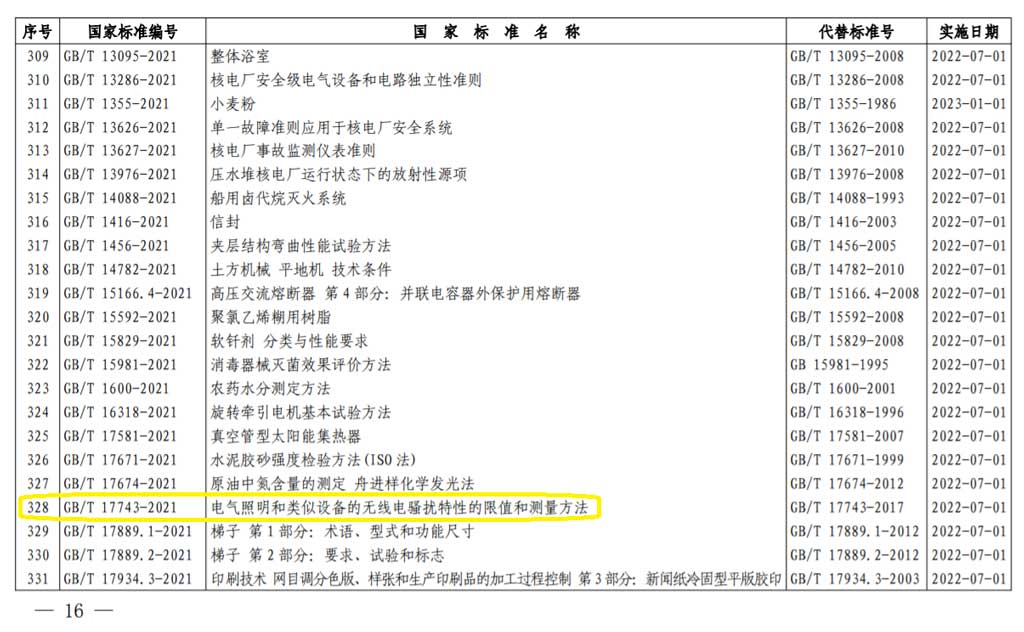 Electric lighting and similar equipment involve a wide range in life and develop very rapidly, affecting the daily lives of thousands of households, city night lighting, entertainment stage lighting, and so on. GB/T 17743-2021 is equivalent to the IEC international standard CISPR 15:2018, which is an important test basis for electrical lighting and similar equipment in terms of emission harassment. The release of this standard marks that my country's standardization work in this field is further in line with international standards, reduces trade barriers caused by technological differences, and will help enhance the competitiveness of my country's related products in the international market.
You are welcome to consult us, please contact David Zeng info@emc.wiki or 1513888718@qq.com , We can provide one-stop testing, EMC debug and certification services.