Mr Zeng specializes in the field of electromagnetic compatibility, providing customers with professional EMC testing, safety testing, withstand voltage testing, leakage current testing, grounding resistance testing, high and low temperature testing, reliability testing, and various certifications, providing one-stop service , more can contact Mr Zeng 139 2899 3907 (same number on WeChat).
Contact Mr Zeng for EMC debug of medical surgical robot
In the medical device industry, surgical robots usually belong to the third category of medical treatment. The National Medical Products Administration (abbreviated as NMPA) usually carefully reviews such devices. Therefore, we need to take seriously the technical data, product specifications, document specifications and corresponding test reports. Among them, it is believed that many of these surgical robot enterprises will face some technical difficulties, for example, the core components such as mechanical arms and consoles are purchased from foreign countries or other suppliers. These foreign manufacturers or domestic suppliers will not provide more information or better cooperation. In particular, when the surgical robot fails to pass the electromagnetic compatibility test, safety regulation test, withstand voltage test, leakage current test and grounding resistance test, it will be helpless. It makes enterprises face great difficulties in the process of registration to listing, and brings great frustration to corresponding enterprises, registered engineers, and even some professional teachers responsible for registration.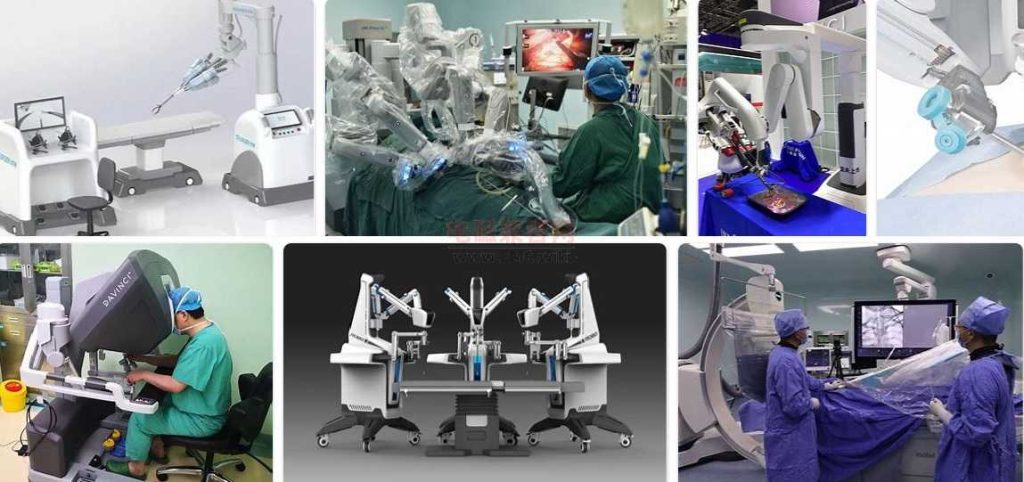 The biggest problem encountered by surgical robots in the process of medical device registration, the determination of corresponding technical parameters, and clinical trials. Then, it is the safety test of the corresponding EMC electromagnetic compatibility and safety regulations. These two pieces need very professional engineers with relevant industry experience and corresponding laboratories, so as to effectively predict the EMC problems and safety problems of surgical robots in advance. Even when the project is put on file and the project is reviewed, the safety regulations and electromagnetic compatibility should be evaluated in advance. Instead, it is risky to buy all the parts and key parts, and then do the test in reverse.
Common classification of medical surgical robots
Medical robots refer to the robots used for medical treatment or auxiliary medical treatment in hospitals and clinics; It is a kind of intelligent service robot, which can independently prepare operation plans, determine action programs according to the actual situation, and then turn the action into the motion of the operating mechanism.
According to different purposes, medical robots can be divided into hospital distribution robots, mobile patient robots, clinical medical robots, rehabilitation robots, nursing robots, medical teaching robots, etc.
Clinical medical robot
Clinical medical robots include surgical robots, diagnosis and treatment robots, which can perform precise surgical operations or diagnosis, such as Japan's WAPRU-4 chest tumor diagnosis robot; The American surgical robot "Da Vinci system" is the top priority of medical robots.
The first robot assisted surgery was performed in 1985. At that time, industrial robots were used to stabilize the patient's head, so as to facilitate neurosurgery drilling and inserting tissue sampling needles into designated positions.
The "Da Vinci" robot is the most famous in the industry, and its success is partly due to its FDA approval for clinical use; The domestic Tianzhihang Company has also obtained the registration license of surgical robot medical devices issued by the National Medical Products Administration (abbreviated as NMPA, Formerly called CFDA) , becoming the only orthopedic robot system capable of carrying out traumatic orthopedic and spinal surgery in the world.
Ophthalmic surgery robot
Orthopedic surgical robot
Dental assistant robot
Gastroscope robot
Common components of medical surgical robots
It mainly consists of a console and an operating arm. The console consists of a computer system, a surgical operation monitor, a robot control monitor, an operating handle, an input/output device, etc. During the operation, the surgeon can sit in front of the console far away from the operating table, lean his head on the field frame, receive complete images from different cameras with both eyes, and jointly synthesize the three-dimensional stereogram of the surgical field. The doctor controls the operating lever with both hands, and the hand movement is transmitted to the tip of the mechanical arm to complete the surgical operation, thus increasing the accuracy and stability of the operation. This is a new master slave remote operation mode.
Generally, surgical robots are composed of the following major technical systems
Surgical navigation and positioning technology (infrared optical positioning and other technologies)
Surgical robot structure and mechanical arm
Image processing system of surgical robot
Difficulties in EMC debug(rectification) of surgical robot
Surgical robot enterprises will face some technical difficulties. For example, core components such as mechanical arms and consoles are purchased from foreign countries or other suppliers. In this way, it will be very difficult to test and rectify your own compliance and compliance with the corresponding standards.
The mechanical arm and other moving parts of the surgical robot use all kinds of stepping motors, which are usually driven by pulses. In this way, the voltage and current change rate of dv/dt and di/dt is very large, and the same interference is very large, which brings challenges to EMC design and rectification.
The console of the surgical robot usually includes high-speed DSP, CPU and other processors. Because of the need for high-speed and high-precision computing and positioning, high frequency image processing, high-speed transmission of gigabit networks, 5G networks, and the need to display real-time images of the surgical scene through high-speed displays, it will involve a lot of digital interference of high-speed data processing chips.
Console, mechanical arm, navigation and monitoring of surgical robot often need physical cable connection to form a complete system, so that all kinds of cables will form a very large equivalent transmission antenna, making it easier to transmit interference through these cables. Therefore, these cables need special treatment.
Similarly, because of the existence of positioning and navigation, some use various laser, ultrasonic and other technology radar and other positioning technologies. These signals and their echoes, their PCB circuits often bring very big interference, and these intentionally emitted interference is relatively difficult to deal with.
Finally, a more important thing is the power supply system. Some of them also come with UPS, which should meet the medical standard requirements of IEC 60601-1 IEC 60601-1-2, including the design margin requirements. This type selection is very important.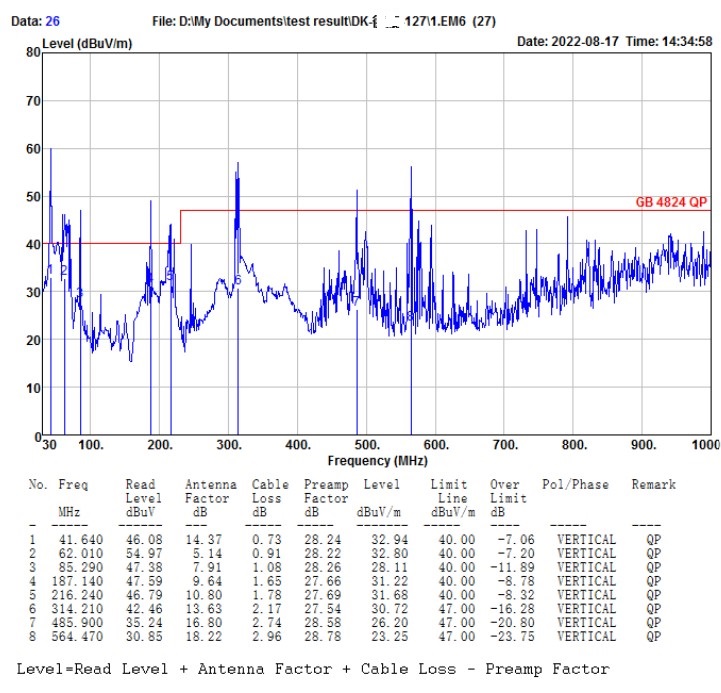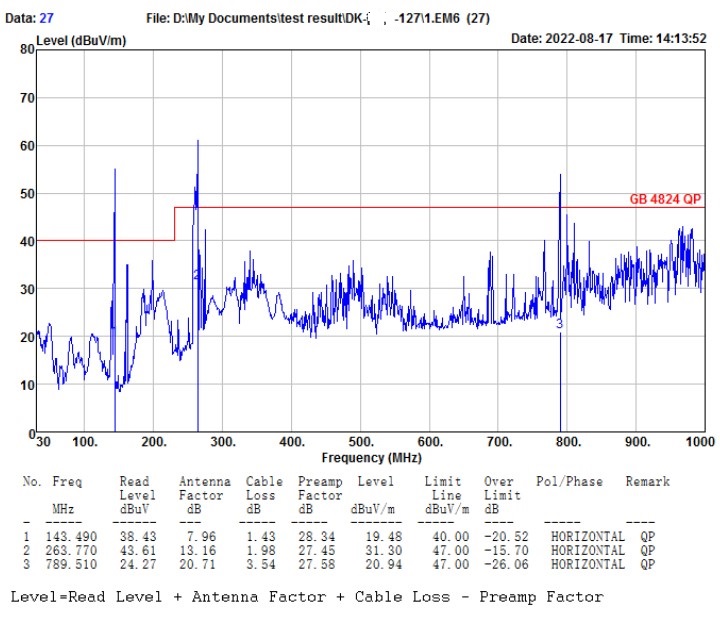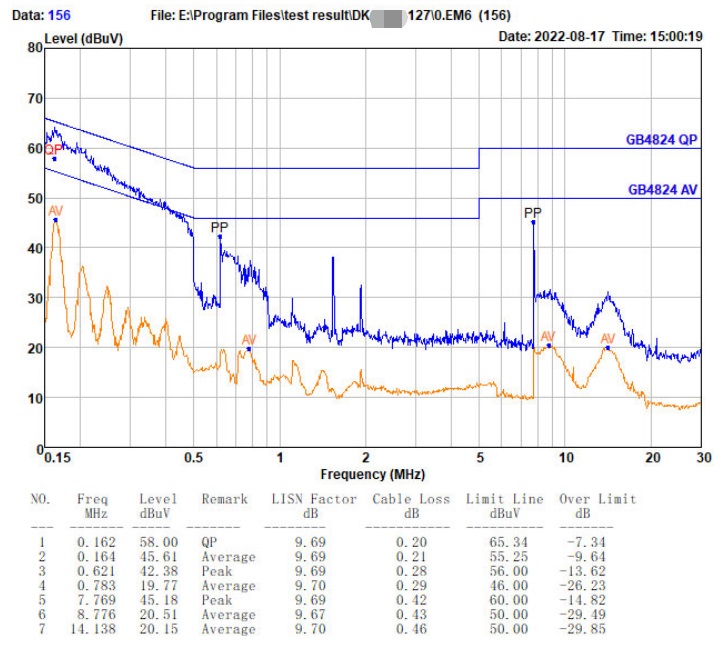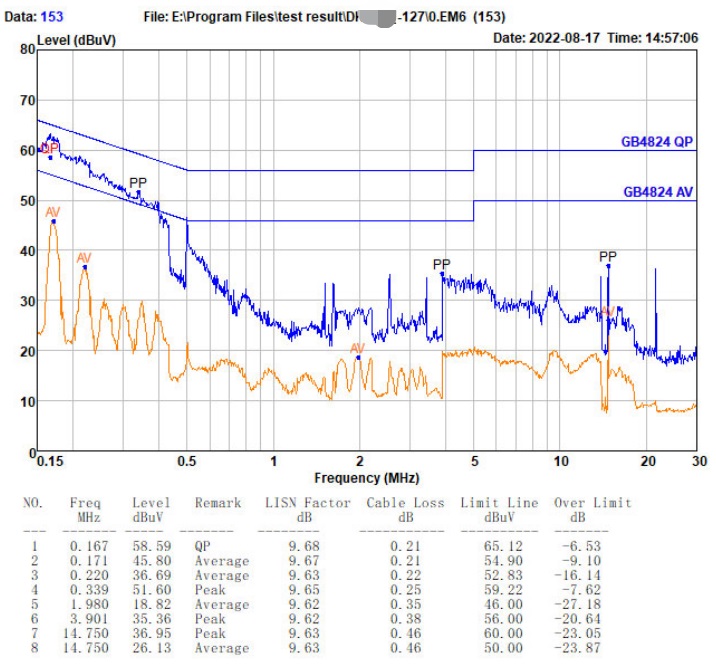 Who can the surgical robot find to EMC debug(rectify), and what are its advantages?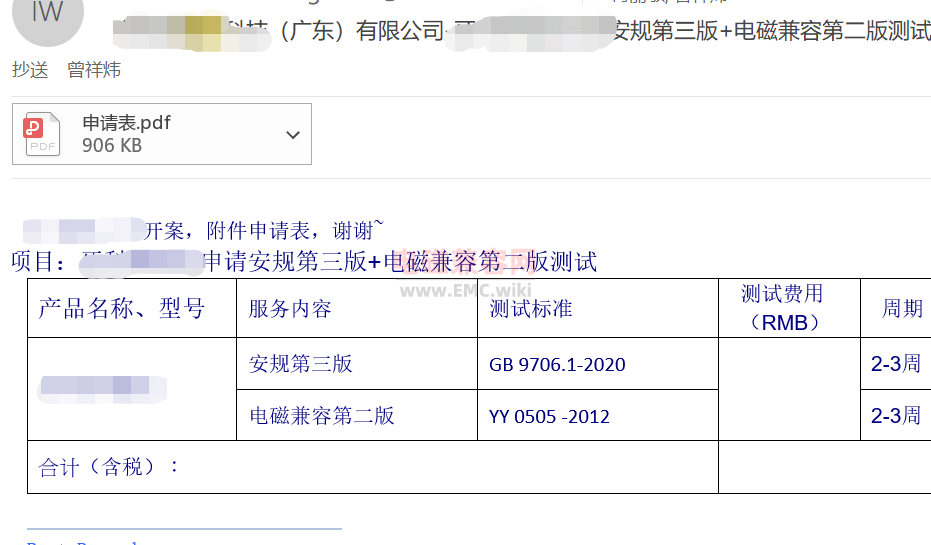 We have experience in EMC design and rectification of surgical robots at home and abroad, including successful inspection, testing and reporting in the National Medical Device Testing Institute, which can provide customers with more mature experience.
With a professional CNAS national recognized laboratory, it can provide customers with accurate test data and reliable precautions in the inspection process, reduce the uncertainty of test data, and improve the confidence of the national laboratory for final inspection.
We have a professional technical team. We are not alone in technical research, but a team with more than 10 years of experience. Before the release of YY 0505 – 2012 in China, we were engaged in the safety regulation and electromagnetic compatibility testing, rectification and design of European medical devices in EN/IEC 60601-1 – 2.
The team with professional service quality can provide enterprises with accelerated and urgent processing, and can cooperate with overtime processing. The laboratory is located near the National Inspection Institute, which can facilitate data comparison, confirm the data of the national laboratory, and ensure the consistency of the predicted rectification data, so that the national inspection center can better pass at once.
It can provide YY 9706-102-2021 YY 0505 – 2012 GB 9706.1-2020 and other standard analysis, standard answers and standard training, which can enable enterprises to better understand standards and product compliance.
We not only provide inspection, rectification and design to the certification stage, but also help enterprises to introduce production and normalize the mass production of products, so that we can truly absorb the experience in the registration and inspection process, so as to minimize the risk of national medical flight inspection.