The SRRC certification is issued by the State Radio Monitoring and Testing Center (SRRC) – analogous to the CCC certification. The SRRC certification is relevant for all mandatory directory products that use a radio transmitter in any form.
The SRRC label is primarily a word mark and represents the CMIIT ID, which the manufacturer receives from the authority during the approval process. Here it is important to note that without a CMIIT ID, no product may be imported into China and distributed there.
Core parameters for products with radio technologies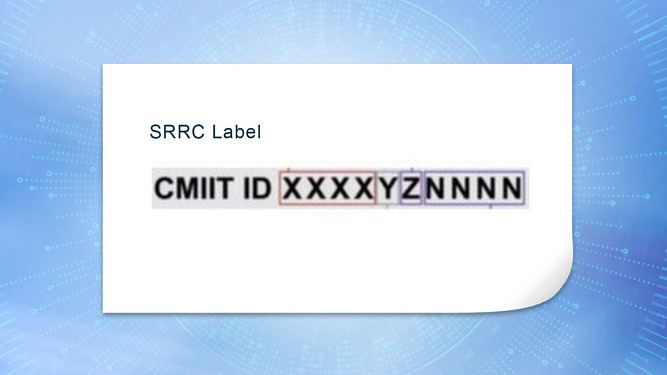 The necessary tests must be carried out in a test laboratory accredited by the Ministry of Industry and Information Technology (MIIT). The authority responsible for this is the State Radio Monitoring and Testing Center (SRTC). Part of the SRRC certification is the determination of core parameters of products with radio technologies. These include among others
Frequency
Frequency band
Transmission power
Frequency tolerance
occupied bandwidth
Parameters of the frequency spectrum (such as out-of-band emissions)
Only after a successful SRRC certification an application for a NAL certification can be made, because the test results of a SRRC certification are the basis for a NAL certification.
Products that require SRRC certification include mobile phones (GSM or CDMA), wireless LAN (WLAN) devices, and devices that use the following technologies
WLAN
Bluetooth
ZigbeeWiMAX
RFID
In the case of SRRC certification, it should be noted that the government body checks the frequencies selected for the product, so the manufacturer is obliged to correctly indicate the frequencies used by the device. Therefore, in order to obtain certification, the transmitting power, bandwidth and stray radiation must meet the requirements of the selected frequencies. In addition, some frequencies are not publicly available in China and manufacturers must also take this restriction into account.